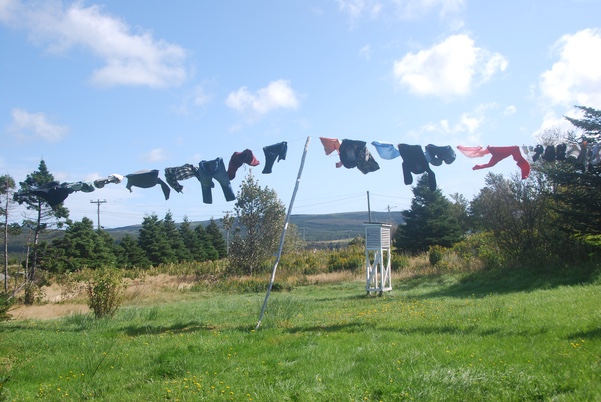 September, 2021: Sunny day in Branch after the hurricane.

Relected by acclamation Mayor Kelly Power; Deputy Mayor Alice Mooney,
and Councillors Angie Power, Mallary McGrath and Jennifer English.

Click here to see a YouTube of the Cape Shore video produced by
Fatima students (with extension support) in the early 90s.

March 17, 2021, 7 pm:

Join Priscilla and Mallary on Internet Radio for a Ryakuga Popup showing of The Irish Heart of
Newfoundland - produced in 1991 by a Cape Shore women's collective - with a little help
by extension - supported by the Rural Development Association.

Tune in to the Internet Radio Broadcast at:
www.ryakuga.org/webcast/index.html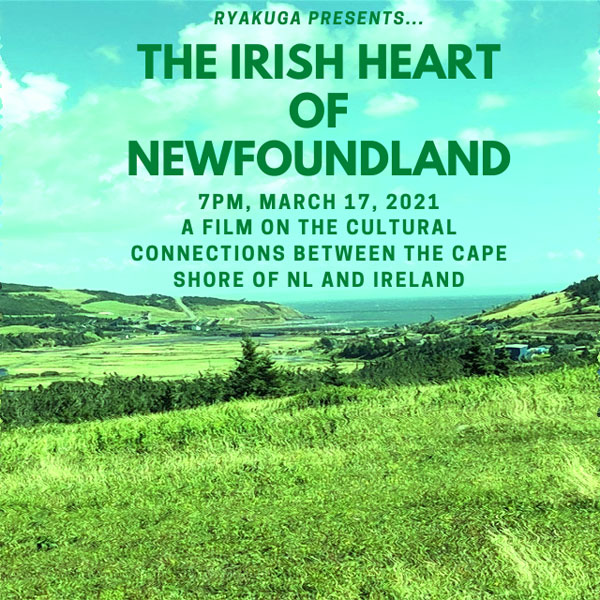 July 2020: Cape St. Mary's Ecological Reserve Board of Directors has launched
a new website with fun, educational experiences and a chance to shop our local store online!

Check out the website for information on our first rock painting contest
- Paint for the Birds! For 6 consecutive weeks a new bird that calls
Cape St. Mary's home will be the subject of the week with a free, downloadable
guide on how to draw and paint the bird onto a rock of your choice.
Upload photos of your creations to social media and use the hashtag #paintforthebirds
for a chance to win a prize! Learn, be creative, spread awareness and maybe win a prize from our store!

Our giftshop, information about the ecological reserve and how to support the reserve is also
available online.

While visiting Cape St. Mary's is different this year, we wanted
to virtually bring the birds to you www.paintforthebirds.ca




November, 2019: Mayor Kelly Nash Power of Branch receives the first
Municipal Achievement Award at the 2019 Municipalities Newfoundland
and Labrador AGM Women's Leadership Summit. Mayor Power is the mayor
of the province's only current all female town council and was nominated
by Councillor Mallary McGrath.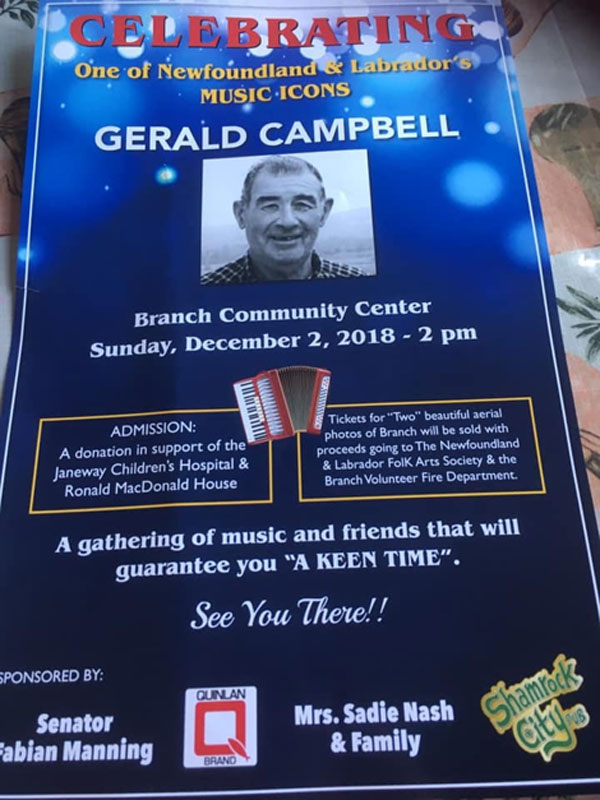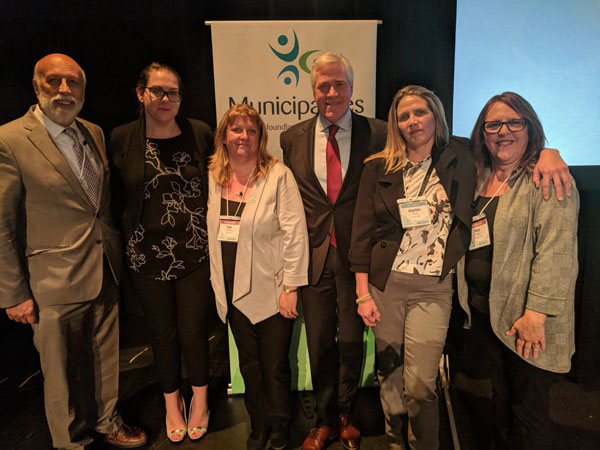 Branch's All Women Council meets the Premier - Minister Al Hawkins;(left) Councillor Mallary McGrath;
Mayor Kelly Power; Premier Dwight Ball, Councillor Angeline Power and Deputy- Mayor Alice Mooney.

May 27, 2018: Irish Gathering Tour - Sunday - 7:30 - Branch Community Centre.

Click here to see the Invitation Schedule.

Link to a 2016 Branch Community Radio chat: Mallary and Priscilla talk to Aidan and Joyce in Ireland.

Aidan's 1981 film - The Forgotten Irish in Newfoundland.

https://www.rte.ie/archives/exhibitions/1378-radharc/355628-the-forgotten-irish/

January, 2018: Welcome to Branch! A migrant Snow Goose dropped into Branch,
and befriended by one of the local ducks,
decided to hang around with its new buddy.

Photos by Chris Mooney.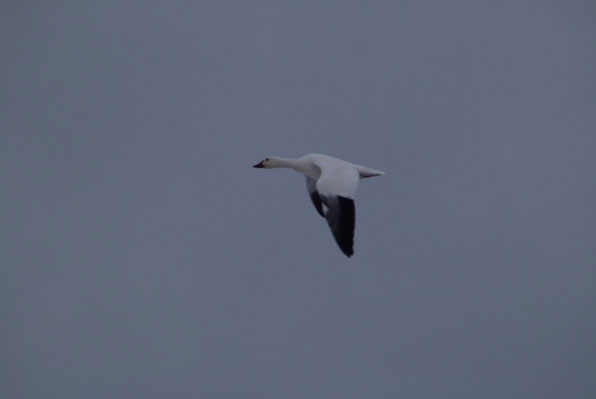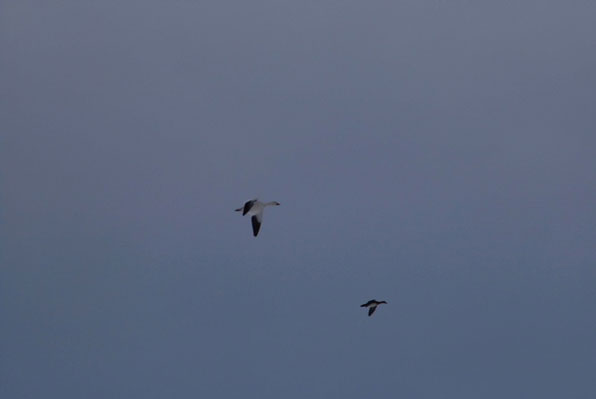 Welcome to the Town of Branch's web page, our home on the web !




Here you will find town updates, discover an assortment of photos in our photo
gallery and access links to other informative online resources involving Branch.





Tucked away at the far west side of St. Mary's Bay, Branch currently boasts a
population of 230 people. With an authentic Irish dialect, and a colorful array of
interwoven stories, traditions and customs, Branch is known for its refreshingly
genuine charm and tapestry of history.

Whether you're from Branch or just passing through, Branch's lure will always invite
you back.

Our community proudly relies upon the efforts of volunteers that support and
strengthen Branch through an abundance of locally led organizations and committees.
With enthusiastic volunteers devoted to the maintenance and management
of community infrastructure and social events, our town is a lively, energetic outport.

With outmigration of the younger generation a concern in recent decades, Branch
views its youth as its most valuable resource. While we encourage community
participation of all ages, we particularly support youth engagement.

The Town of Branch values community feedback and encourages community
engagement. Please feel free to contact us at (709) 338-2920.




All music, graphics and information are
copyright of the respective authors.